Racism has been a prevalent issue in our society for centuries, but instead of the issue being resolved, it seems as if the problem continues to worsen as it ages. In order to combat racism, we must educate ourselves about the topic. What's better than reading books to educate ourselves? I highly recommend these books, especially if YOU want to make a change; inform yourself about racism and learn how to be apart of the movement that puts an end to racial injustices.
Me and White Supremacy by Layla F. Saad
Just as the cover says, this book is about combating racism, changing the world (for the better), and setting a good example for the generations to come. What does the author mean by combating racism, though? What about changing the world? Or setting a good example? Read the book to find out! Or, check out the summary on Goodreads because it does a better job explaining than I can. https://www.goodreads.com/book/show/46002342-me-and-white-supremacy?ac=1&from_search=true&qid=TvIND59X89&rank=1
2. White Fragility by Robin DiAngelo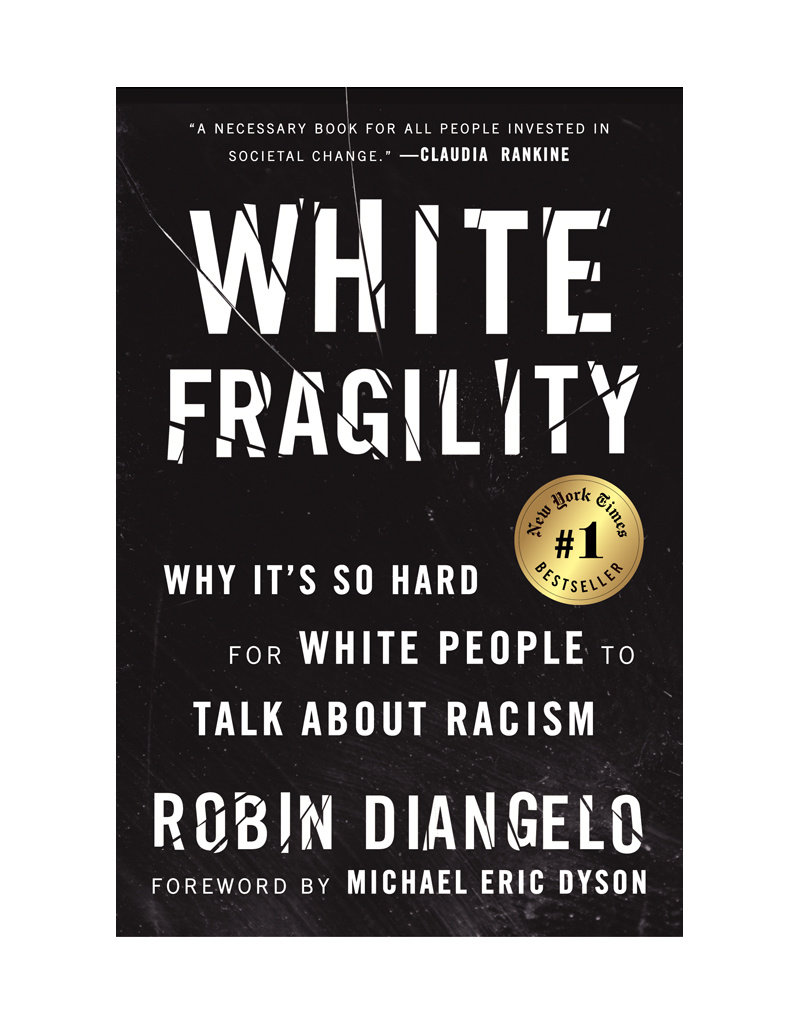 I personally haven't read this book yet but like it says on the cover, the book essentially discusses the reason why it's so hard for white people to talk about racism. There is an extensive explanation about the contents of the book on Goodreads: https://www.goodreads.com/book/show/43708708-white-fragility
3. So You Want To Talk About Race by Ijeoma Oluo
The author tackles topics such as white privilege, police brutality, the Black Lives Matter movement, as well as other topics located in the wide spectrum of racism. She also discusses how to approach constructive conversations about race throughout her book, as well as answering questions about the different ways people can confront their loved ones while educating them about America's racist foundation and heritage. More information about this book can be found on Goodreads:
https://www.goodreads.com/book/show/35099718-so-you-want-to-talk-about-race?ac=1&from_search=true&qid=9s4oceakMC&rank=1
4. America for Americans: A History of Xenophobia in the United States by Erika Lee
Xenophobia: dislike or prejudice against foreign people.
Historian Erica Lee shows that the fear and hatred towards immigrants has been around since colonial times to even now (the 'Trump Age'). Germans and Irish Catholics were treated as lesser beings because they were immigrants, the Chinese and Japanese were excluded and physically violated; in more recent times, Mexicans are being deported and Muslims are seen as threats. When does this end? More information can be found on Goodreads:
https://www.goodreads.com/book/show/44287174-america-for-americans?from_search=true&from_srp=true&qid=7vbO2dMNvw&rank=1
5. Just Mercy by Bryan Stevenson
Quite similar to To Kill a Mockingbird, this book is about a laywer (Bryan Stevenson) fighting to prove the innocence of a man (Walter McMillian), who was wrongly sentenced to death for a horrific murder he didn't commit. Both Bryan Stevenson and Walter McMillian were black men. As Stevenson fought for McMillian's life, he encountered racism and political/legal machination, which totally transformed his perspective on justice and mercy. For more information, check Goodreads:
https://www.goodreads.com/book/show/20342617-just-mercy?from_search=true&from_srp=true&qid=nODF3wMHQF&rank=1 
Please sign these petitions as well!
Justice for Breonna Taylor, who was murdered in her own home by the police. The police performed an unannounced drug raid on her home, broke down her door and shot 22 times, those 8 shots killing Breonna. The police were at the wrong house, and the man whom they were looking for had already been arrested earlier that day. The officers who killed Breonna have not yet faced any charges for months now.
https://www.change.org/p/andy-beshear-justice-for-breonna-taylor
Justice for Elijah McClain, who was walking home one day when someone called the police on him because he looked "suspicious" (he was wearing a ski mask to keep his face warm, because he was anemic). The police wrestled him to the ground and while Elijah kept saying that he couldn't breathe, the officers kept him pushed to the ground. The paramedics arrived and injected a dose of Ketamine into his system, to "sedate" him, even when he was already unconscious at that point. Elijah was pronounced dead just a few days later, of a heart attack. This was no accident, this was murder on an innocent man. It's been almost a year since this happened, yet those officers are walking freely with no charges.
https://www.change.org/p/adams-county-district-attorney-justice-for-elijah-mcclain-88600e12-fb72-41e4-9137-030a1dcaf695?original_footer_petition_id=22077589&algorithm=promoted&source_location=petition_footer&grid_position=1&pt=AVBldGl0aW9uALxOWAEAAAAAXxI2xTUExAdmZmE0YjEwMQ%3D%3D