Book tags are absolutely NECESSARY for book blogs, am I right?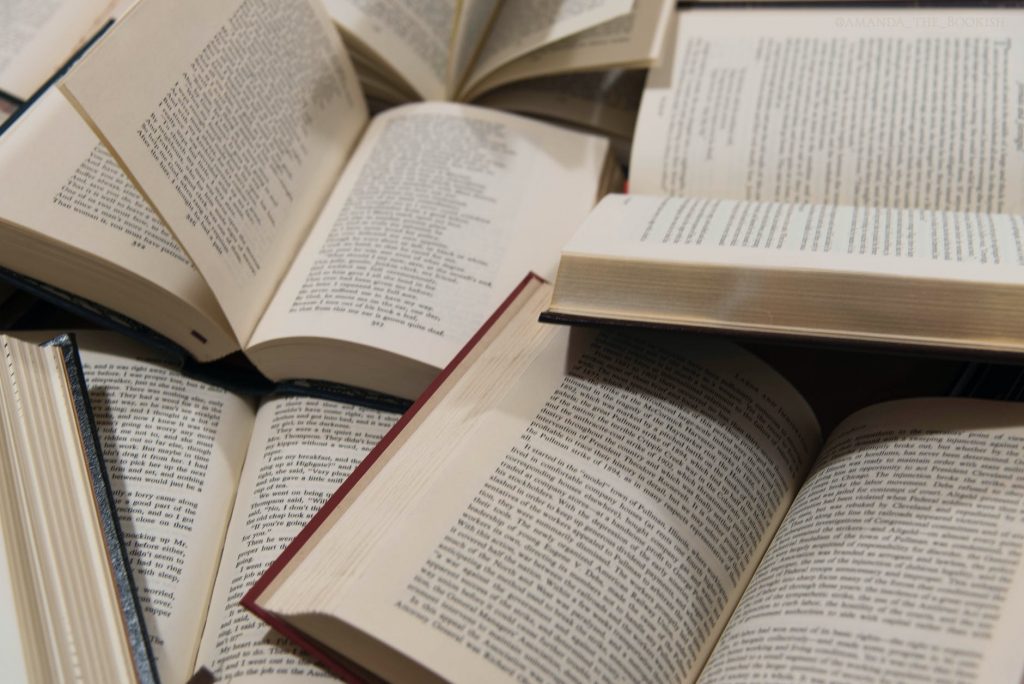 Welcome to my 20 Questions Book Tag! The title is pretty self-explanatory, so I'll get on with it now. Feel free to answer these questions yourself as you read along.

1. HOW MANY BOOKS ARE TOO MANY FOR A SERIES?
Oh, great. I'm on the first question but I'm already having trouble answering it! Most of the book series that I've read in my life were all under 10 books, but I've always found myself wanting more after reading the finales. I want to say that at least 15 books in a series would be "too many", but then again it differs based on what the series is all about. For example, after reading Harry Potter I needed WAY more after the final book. I needed more on The Marauders, Lily and Snape, and pretty much every side character whose fates weren't clear after the Battle of Hogwarts in the Deathly Hallows. For a series like Harry Potter, an extra 20 books would make me cry with joy; I would devour those books in less than a week. However, for the other series that I wasn't as fond of, I would go with another book or two after the final one. So, I guess my final answer would be that over 15 books in a series would be considered too many.

2. HOW DO YOU FEEL ABOUT CLIFFHANGERS?
Cliffhangers at the end of chapters: fine, I can read on and find out what happens. Cliffhangers at the end of books: not fine, I would be frustrated for days and try to fill the emptiness the book left me with some fan theories.

3. HARDCOVER OR PAPERBACK?
The thing with hardcover is that the book binding tends to be stronger than paperback bindings; if you end up cracking open a hardcover book with more force than intended, you'll end up ruining the binding of the book and it may affect the way the rest of the pages open up. Paperback, however, doesn't have quite as strong binding as hardcover books and thus will not be as affected in that area. In other words, you would have to be very careful with a hardcover book while with a paperback book, you can flip the pages any way you want and it wouldn't affect the rest of the book as much as hardcover books do. Personally, I prefer paperback books; I love the way the paperback books 'thicken' itself (I really do not know how to put this into words) and its pages after you've read it; it gives it a worn, loved look to the book which I absolutely love.

4.FAVORITE BOOK?
This is probably one of the worst questions that I'll ever be asked in my life. I can't choose and I never will choose. I used to say Me Before You for a while, and that's because the book was SO beautiful! I can't explain the effect that book had on me, I was completely head over heels in love with the characters and the way it was written so beautifully. As of current, I can't choose and probably won't choose in the near future.

5. LEAST FAVORITE BOOK?
The second book in the Twilight Saga, New Moon, is my least favorite book (that I can think of now), not because the story-line was horrible or anything related to the structure of the story, but because of the characters. For those of you who have read it, you'll understand what I mean when I say that this was the first time I ever hated a 'protagonist relationship'. Actually, I have more of a love-hate relationship with New Moon, but it's still such a frustrating book to read!  

6. LOVE TRIANGLES, YES OR NO?
Love triangles aren't my ideal romance book, let's just put it at that. I much prefer when it is clear who the two love interests are and the book is about the two of them, and no one else. When love triangles happen, people chose sides and it just gets nasty. No love triangles for me at the moment, please!

7. THE MOST RECENT BOOK YOU COULDN'T FINISH?
Nothing that I can think of at the moment… Actually, I think the most recent book I couldn't finish was Les Misérables and that was when I was around 12 or 13, which was 3-4 years ago. I think I gave up around page 300-something out of a whopping 1,900 pages! Definitely going to embark on the mission to finish the book sometime soon, though!

8. A BOOK YOU'RE CURRENTLY READING?
I am currently reading Pride and Prejudice by Jane Austen, rereading Harry Potter and the Goblet of Fire by J.K. Rowling for the 3rd or 4th time, and The Great Gatsby by F. Scott Fitzgerald for my English class!

9. LAST BOOK YOU RECOMMENDED TO SOMEONE?
The last time I remember recommending a book to someone was a couple of months ago to a friend, and I recommended her Me Before You by Jojo Moyes. Like I mentioned in one of the earlier questions, Me Before You is a life-changing book and I recommend EVERYONE to read it! If you've already seen the movie adaptation of it, read the book anyways because books are ALWAYS better than the movies!!!!!!! Trust me, you're going to finish the book with a heart full of emotions and eyes full of tears.

10. OLDEST BOOK YOU'VE READ BY PUBLICATION DATE?
The oldest book I've read by publication date has to be one of my current reads, Pride and Prejudice by Jane Austen. I've read a couple of classics before, but Pride and Prejudice tops them all with its publication date being January of 1813.

11. NEWEST BOOK YOU'VE READ BY PUBLICATION DATE?
I'm going to have to sort through my mental bookshelf right now, just give me a moment please. Okay, I'm not sure if it's accurate, but I think it's Still Me by Jojo Moyes. It's the third book of the Me Before You 'trilogy' and it was released in January of 2018!

12. FAVORITE AUTHOR?
I think you may be able to tell that it's Jojo Moyes? Yes, I love Jojo Moyes! Her books are absolute thrills and I love her unique style of writing– it's so compelling. Runner-ups would have to be J.K. Rowling, not only because she's the brilliant author of the Harry Potter series but because I absolutely adore the way she gives life to all her characters. If you didn't know, Rowling has published some books after Harry Potter and they're great! Add Jane Austen onto the list for her fore-runs of feminist writing!

13. BUYING BOOKS OR BORROWING BOOKS?
I tend to lean towards borrowing books, because I would actually need to move into a castle (preferably Beast's castle, because that library is HUGE!) in order to fit all the books that I want to buy and have bought in the past. I like to buy books only at book sales or used book stores, only because books tend to be overpriced most of the time and I would much rather buy books that are in good condition (and received lots of loving from their previous owners!) for a lot cheaper. If I do want to buy a book that isn't from a book sale or used book stores, I'll only buy it because I know I'm going to reread it many times.

14. A BOOK YOU DISLIKE THAT EVERYONE SEEMS TO LOVE?
I can't think of any book that I disliked on the spot, but if you let me think about it for about a couple of days, I think I can give you my answer then.

15. BOOKMARKS OR DOG EARS?
Okay, okay, I admit that I used to do dog ears instead of using an actual bookmark. That was only because I either lost my bookmark or there was just physically nothing in my vicinity that would have been acceptable as a bookmark. Trust me, I've used everything as a bookmark: old receipts, ripped paper from notebooks, the inside jacket of the book I was reading, napkins, or even smaller books. I would only dog ear if I had nothing to use as a bookmark. Luckily, I have on me about 10 different bookmarks so I'm pretty much set for the rest of the year until I lose them all again.

16. A BOOK YOU CAN ALWAYS RE-READ?
The Harry Potter series is up on that list, because I've done it a couple times before and I'm doing it again! I feel such a strong connection to the characters that I can't help but read it again. To Kill a Mockingbird by Harper Lee is also another book that I can always reread. I read it for the first time when I was around 12 and when I learned that I would be reading it again for my freshman year of high school, I was more than delighted. I knew everything about the book but it was still interesting to read it along with class assignments that followed each chapter of the book.

17.CAN YOU READ WHILE LISTENING TO MUSIC?
If it's music with vocals and strong instrumentals, no. I could never. When I read, I need full concentration, so I couldn't read while listening to music. However, I do like listening to rain sounds or fire-crackling sounds when I read, as I find that to be quite calming and definitely sets the mood for reading.
18. ONE POV OR MULTIPLE?
I like both, but prefer just one POV instead of multiple. Sometimes, the multiple POV can get really confusing and I forget the characteristics and thought processes of each character. One POV is much better, in my opinion.

19. DO YOU READ A BOOK IN ONE SITTING OR OVER MULTIPLE DAYS?
Both. If I'm completely, and I mean COMPLETELY, immersed in a book then I will most likely finish it in one sitting, or at the latest, in one day but in multiple sittings. It mostly depends on how much schoolwork I have that day or if I'm busy with other things, but I'll finish a book in less than a week on average.

20. WHO DO YOU TAG?
I tag anyone who's reading this right now! You don't have to post your answers but if you want to, feel free to leave a comment answering the questions!